What you need to know before choosing the best BPO partner to outsource your business operations in today's challenging times
Choosing a CX BPO Partner: The checklist
Now that you know all the pros and cons of outsourcing, you've decided it's time to outsource some services. Great! But how do you decide on the best BPO to outsource your operations? How do you know what to look for in a partner? Luckily, this article covers it all. We combined all the essential bits and pieces into a simple 10-item list. This way, you'll be able to choose the best and most trustworthy partner (especially important at a time as challenging as now).
---
The Covid 19 pandemic and the business world's tipping point
2020 and 2021 were challenging for many businesses, both big and small. Lockdowns and country-wide shutdowns have pushed some companies to pursue work-from-home models. In contrast, others have turned to Business Process Outsourcing (BPO) as a solution for continuing their operations.
The solutions haven't been easy: both are challenging and require a lot of organizational and people management skills to implement. BPOs have had to adapt to the new normal as well as diverse client needs. In order to choose the best BPO partner, companies have to sift through hundreds of BPOs, find the perfect solution that fits their unique needs, and ensure the BPO can take over without a messy transition. Companies rarely have the resources or experience to support a thorough selection process. Companies pick an ill-suited partner that often causes far more issues than it solves.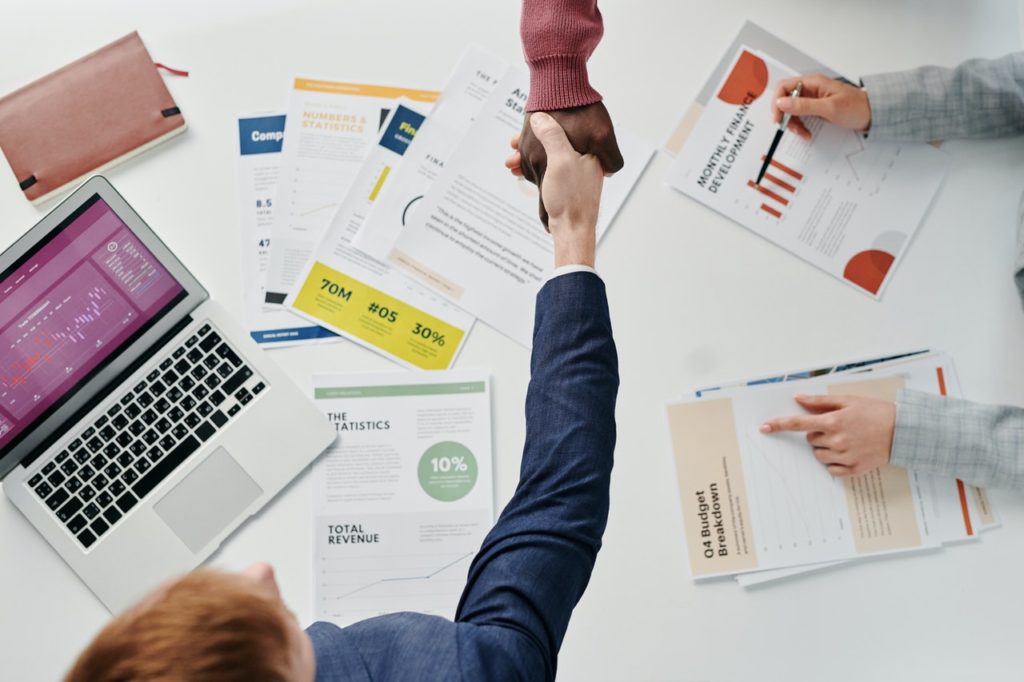 ---
10 items to tick off before choosing a BPO partner
At a minimum, selecting a BPO means making a cost-effective deal, negotiating a solid contract, establishing the scope of work, planning the knowledge transfer and training, implementing specific technology solutions, and starting the business cooperation. None of this process can be outsourced, and it's a significant investment in time and resources.
[Find out: When to consider a BPO]
1. Be aware of the services you want to outsource and look for partners that have deep experience with those precise services
There are hundreds, if not thousands, of BPO companies offering all sorts of services. Look only for the ones that suit your business needs and will help you achieve your business goals. By narrowing the search, you can avoid getting lost in the ocean of BPO providers and ending up with one who is a bad fit or lacks the necessary experience. If you need digital or tech support, look for BPOs with experience in supporting software and glowing testimonials from these kinds of clients. Another important thing to look for is omnichannel BPOs that have experience helping companies transition to digital support.
If you need more than just one service outsourced, the best approach would be to look for a BPO that offers a wide range of services. That way, you'll be able to get the most out of your BPO partner at a lower cost.
Front-Office vs. Back-Office Outsourcing
If you're in need of client-facing processes like Call center outsourcing, or Contact Center outsourcing, your would search for BPO that offers front-office outsourcing.
However, if you need to outsource services like data entry, finance, accounting, or HR, you should focus on finding a BPO that offers back-office outsourcing. Ideally, you should find one that offers both the most efficiency and value-add.
Here, you can read more about which services to outsource to reach your goals.
2. Be aware of your overall business goals and prepare a clear and detailed scope of work
Knowing your overall business goals and the path to reach them is crucial. Start by identifying the core problem you have and a clear roadmap for solving the problem. While a BPO may provide valuable insight, and no one knows your business as well as you do. Once you identify the problem, a potential solution, and the exact services you need outsourced, the search gets much easier and faster.  The more specific your goals and roadmap, the better the partnership will be. An experienced BPO can also work with you on designing the right solution to solve the business problem.
3. Larger BPOs do not always indicate higher quality
It's easy to identify the "biggest players" in the market and pick one of them. Be aware that numerous smaller BPO companies might better fit your needs. With just a little research into the market, you could be surprised how many smaller BPO partners you find that might be perfectly suited to your situation.

Smaller BPOs are often more flexible and able to adapt to your specific business needs. They are often more agile and able to pivot quickly to changes in your industry or company, whereas larger BPOs may have more bureaucracy and red tape that can slow down decision-making processes.

Also, smaller BPOs may offer more personalized service and attention to your business, and may be more cost-effective, as they may have lower overhead costs and can pass those savings onto the client – you.
4. Be thorough, categorize and cross-reference
Look for companies that match your specific criteria and have experience in your industry. You'll want to find a partner with a reputation for delivering quality work and meeting deadlines. Once you've identified some potential candidates, it's time to evaluate other important aspects, such as:
their experience and track record
access to talent
recruitment processes
employee turnover rates
supervision techniques
the technology they are using
what metrics they measure and how
the time zone they cover
cultural compatibility
fluency in your customers' language
company culture and values
compliance and quality standards policies and practices
cybersecurity protocols to ensure the protection of intellectual property and customer confidentiality.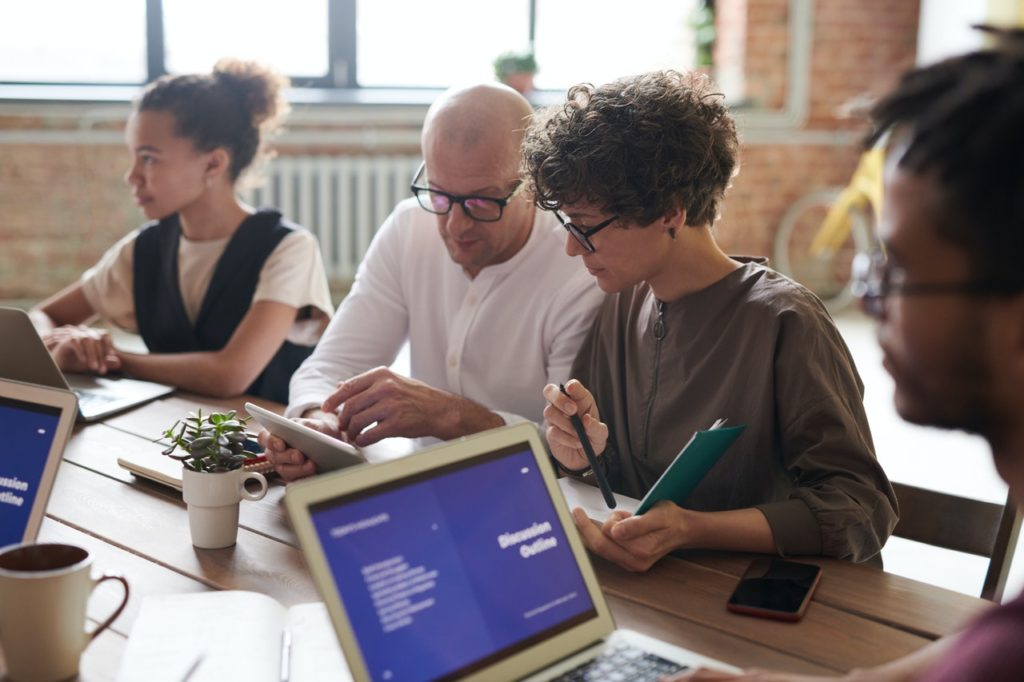 5. Be aware of the costs and make the most cost-effective deal
Before committing to a BPO partner, you need to estimate how much you will invest in outsourcing the required services. Even if you have a bigger budget, be cost-effective (this is yet another thing that the pandemic taught us). This doesn't mean you can cut corners or, even worse, compromise on quality.
Once you know the precise services you need outsourced and the BPO players out there, you'll be able to negotiate the best deal. However, make sure to communicate the budget and your expectations. When comparing the costs of a BPO to your in-house operational costs, conduct a thorough analysis. For example, you aren't saving only on the expense of employee salaries. You need to factor in all the overhead costs, i.e., rent, utilities, recruiting, training, etc., as well as the costs for support from other internal departments. This is another reason why BPO will be able to provide a very cost-effective solution in most cases.
6. Be focused on finding a customer-centric company
Understanding customer behavior and improving customer experience at each customer journey stage is crucial for every business. You need to partner with a BPO company that will understand your customers' behavior, know how customers interact with your brand, and how they make their purchase decisions. And because your customers are the ones who choose where, how, when, how often, and in what manner they will interact with you, you need a partner who will respond adequately, that will be present and interact at any given time, and grab customers' queries and answer their questions seamlessly.
7. Be encouraged by technology-embracing BPO companies
Technical expertise and access to the latest technology are among the crucial elements you should be looking for in your next BPO partner. Many businesses overlook technical expertise, but you should never choose a BPO partner with limited tech experience or who is experienced in limited technologies. Usually, the quality of the outsourced services is higher if the BPO company has expertise in more customer engagement technologies.
8. Be vigilant and look for GDPR-compliant companies
And we cannot stress this enough, especially if you're in the SaaS industry or work with customer data. You need to be fully aware of how the BPO will collect or share information, how it will be stored and managed, and the plan to protect it and abide by relevant regulations.
9. Be flexible and choose a partner who will be as flexible as you are
Flexibility is vital on both ends. However, your potential BPO partner's end is a bit more critical. They must be aware that you might have rapidly evolving requirements or that urgent problems may arise. Your flexibility matters, but theirs is crucial. Especially if your time zones are different, you need to rely on their responsiveness and support at any given time, so be sure to state this loud and clear in the selection process.
10. Sign a non-disclosure agreement to protect your intellectual data
In the digital era, the most valuable asset is data. So be sure to protect yours. When outsourcing, you will have to share sensitive information with your partner along the way, so you must be 100% sure that your business's privacy and data security is well-protected. If sensitive information is mismanaged, all of your data can be at risk. Along with signing the non-disclosure agreement, make sure that the partner you choose will have the highest level of security, does frequent security audits, and uses powerful tools to protect your sensitive data.

---
Congratulations, you have now chosen a BPO partner to work with. Here are the final two items you need to check to make sure you have a productive and long-lasting relationship with your chosen partner.
1. Choose the team you want to work for you
Always hire the best people with the best skill set to do the work for you. Conduct short interviews with the team members. This will help you learn their hard and soft skills, and you'll get a chance to get to know them better and the performance you can expect. This can really help you understand if that is the right team you are looking for.
2. Don't be a control freak
You've chosen to use an outsourcing partner, and you have to trust them. That's why you didn't build an in-house team, after all. Keep in mind that dedicated teams from your BPO partner have all the necessary experience and a variety of ready-to-go solutions to help you achieve your goals. Focus on what you're best at, and let them do the same.
---
In the end, a BPO partner is a good fit for every business. Finding one means defining your goals, visualizing a roadmap, asking the right questions, committing to transparent and flexible communication, and trusting each other's experience and skill set.