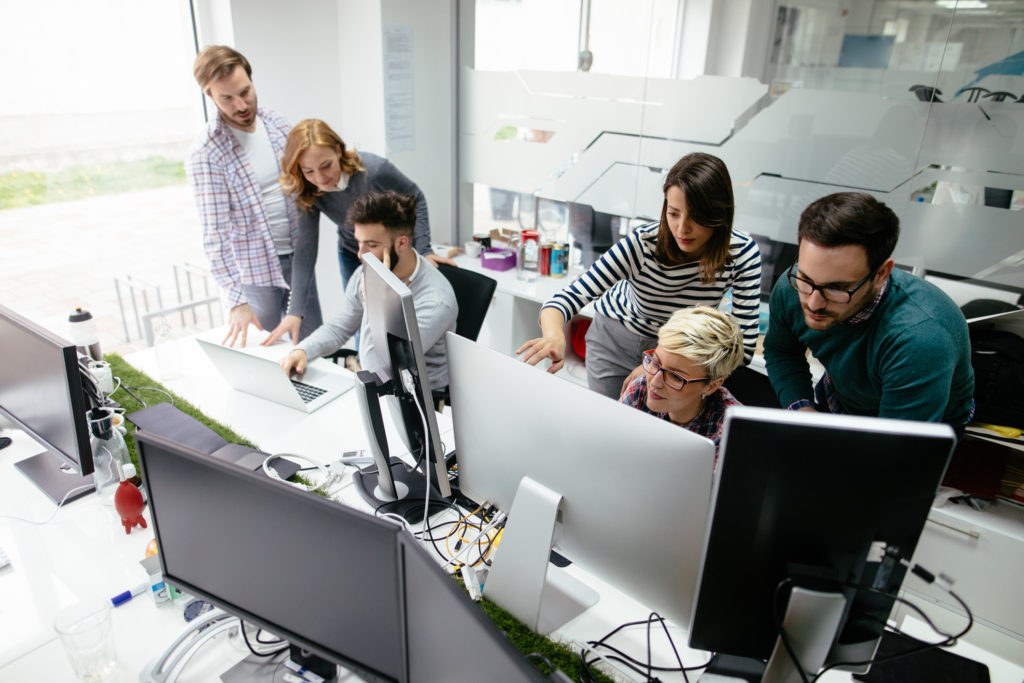 A complete guide to all the outsourcing services FrontLogix offers, plus everything you need to know about FrontLogix
---
What this guide is all about
What does Business Process Outsourcing (BPO) mean, and why do companies outsource their business processes? There are a variety of reasons that justify partnering with a BPO company. You can save time, cut costs, improve efficiency, and focus on your core competencies by outsourcing some non-essential processes to a third party. Here, you can find some excellent and detailed BPO examples.
Outsourcing some of your non-essential work will undoubtedly help you out in the long run. No matter how big or small your goals are.
In this guide, you'll get key takeaways in many areas of Outsourcing, CX Innovation & Strategy, and Technology Services. But most importantly, you'll understand the services FrontLogix covers and the value we can provide your business.
Collaborates with businesses to create strategies that drive customer loyalty
It helps businesses make the most of their customer data
Creates positive new customer experiences
We cannot stress enough how important it is to invest in better customer service. Your business will reach new heights by building better relationships with customers. You'll gain more satisfied customers who stay happy for more extended periods of time—all while saving time and money
Customer care outsourcing services
You already know the importance of providing excellent customer service at every turn in the customer journey. Maintaining a top-notch CX team in-house can be costly. Outsourcing customer care will let your company use multilingual omnichannel support, bilingual agents that will handle all inbound and outbound calls, non-verbal client communication support, and a wide range of other customer services. By outsourcing your customer service, you'll:
Easily build customer trust – you'll lower the wait time, decrease unanswered questions and help your customers in a matter of minutes and not in hours (or god forbid) days.
Efficiently scale your customer experience function – you'll don't need to recruit and hire new people, as you'll have our agents at your disposal 24/7
Build a brand that customers love – your customers will feel heard, appreciated, and, most importantly, taken care of, so you'll be able to give them yet another reason to love your brand even more.
Save money and time – you'll be able to enjoy some big-time savings as the BPO partner will handle everything for you. Read more here.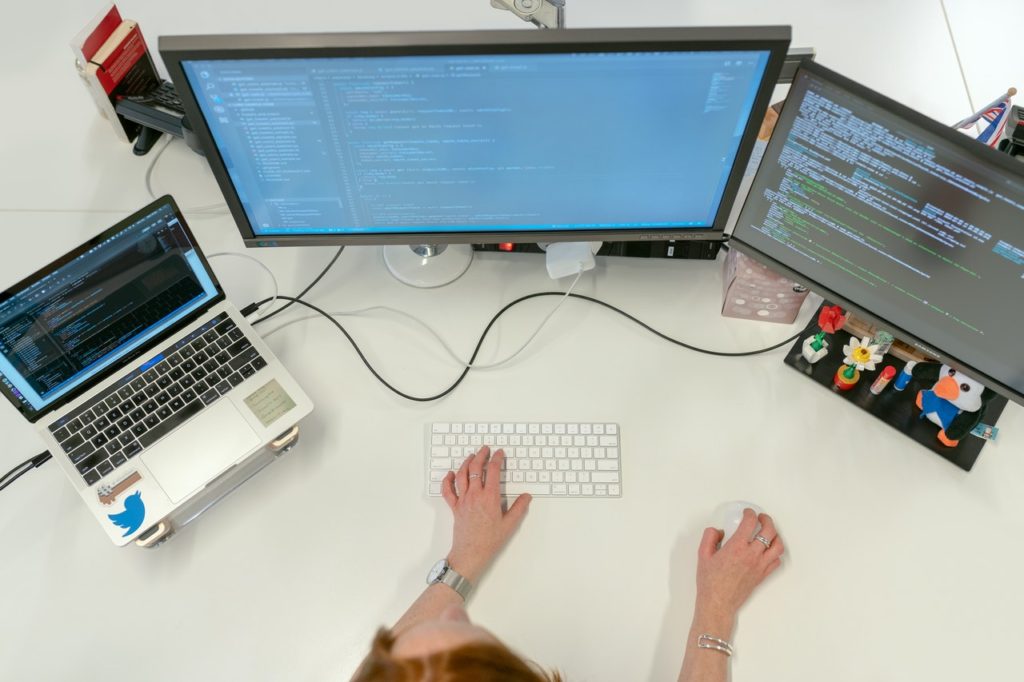 FrontLogix Outsourcing Services
You might, at this point, still wonder what the difference between BPO and contact centers is. You're not alone. This is one of the questions we are most frequently asked. Even though these two terms might seem related, they are not interchangeable.
FrontLogix's biggest and most important goal as a BPO provider is to transform customer engagement into customer loyalty and increase customer lifetime value. We firmly believe that combining data-driven and customer-driven experiences brings the highest value and ROI. There are several ways this can be achieved, and we've listed all of the services FrontLogix offers for small, midsize, or large businesses:
General Customer Experience (CX)
Sales and lead Generation
Billing Support
Technical Support
Customer Success Management
Sales Support
Email
Chat
SMS
Social Media
In-App Messaging
If you are still doubting whether you should outsource your business operations, feel free to read the article about The Pros & Cons of Outsourcing, and Why and when to consider a BPO – we are sure they will be of huge help.
Client Outsourcing Services
Without a doubt, delivering mind-blowing customer experiences is one of the hardest yet most important parts of every business. The sale is only the first step. Taking care of customers and increasing CLV is the key to long-term success. The latest trends are shifting companies from profit-centric to customer-centric. But building a customer-centric business model along with a great customer experience requires a company-wide commitment and trustworthy partners. This is precisely what FrontLogix offers.
Exceptional Customer Experience (CX)
Providing an amazing Customer Experience is what we do best and what we're most proud of. We'll put your brand and your people first. The better experience your customers have, the more repeat customers, referrals, loyalty, and positive reviews your business will have.

Think of the CX as the holistic perception your customers have of your brand – every interaction they have, from navigating the website to talking to the support agent, will impact their brand perception and, ultimately, their decision to come back to you or not. FrontLogix is here to make them come back and bring their friends along. Our custom-tailored support helps you capture more leads and improve conversion rates. Because we genuinely care about your customers' feedback, having the highest CSAT is the core of everything we do. We aim to keep on reducing your TCO so you'll be able to meet all your business needs.
Sales and Lead Generation Outsourcing Services
Generating sales leads is one of the critical parts of any successful business. Attracting, nurturing, and converting leads into existing customers is one of the biggest challenges companies face. FrontLogix can help you generate more and more quality sales by:
Having remote sales development reps
Finding the right contacts to attract
Building your email databases
Calling and emailing the prospects
Setting up introductions and booking qualified sales meetings
Our professionals will help you nurture and convert leads, and they'll be there for you to help you grow and make sure you always have great and happy customers.
Contact Center Support services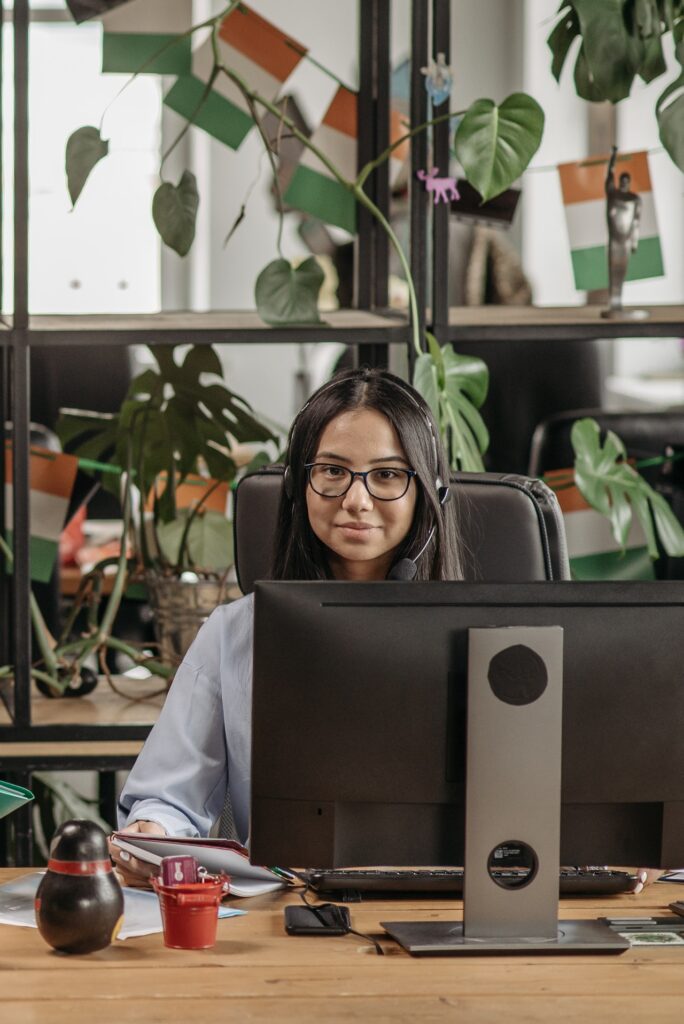 Billing Support Outsourcing Services
FrontLogix offers billing services and support for your business. Everything from account information, updating details, bills, payment guidance, postage funding, purchase power, and other account management topics – we're here to help. Effectively and efficiently. A dedicated support Desk will handle your customers' queries, and a FrontLogix representative will immediately and comprehensively respond to your customers.
Technical Support Outsourcing Services
Deriving maximum value from your software and having high-end Technical Support adds value to your business, product, or service. FrontLogix has a team of highly experienced technical support representatives who are ready to help, support, maintain, and enhance your software, product, or platform and obtain the best customer experience. We also include remote troubleshooting, installation and usability assistance, process monitoring, and optimization.
Customer Success Management Outsourcing Services
Positive customer relationships, and incredibly positive customer feedback, are something every business depends on. Particularly companies that provide solutions through a SaaS format. So, as a business owner, it's up to you to set your business goals, and it's up to us to help you move toward the ever-evolving desired outcome. The FrontLogix team's ultimate goal is to help you be as successful as possible for as long as possible.
Today, traditional account management is a thing of the past, and customer success-driven growth is here to stay. FrontLogix will approach each of our clients individually by:
Analyzing and Segmentation;
Setting up and managing the expectations;
Leveling up the communication
Measurement of the operations and results
We'll provide experienced Customer Success Managers (CSM) that will track established success metrics by monitoring specific customer KPIs and the likelihood of churn in addition to other indicators such as Net Promoter Score (NPS), Customer Satisfaction (CSAT), and Customer Effort Score (CES). What we truly care about is maintaining and increasing your customer base.
Sales Support Outsourcing Services
Like you, FrontLogix also loves CLOSING DEALS! FrontLogix will help you find sales opportunities and do all the background work so that your sales reps are free to focus on selling. Our people start working even before your salespeople meet your potential customers. With the help of automation and digital tools, we gather, analyze, and sort all the relevant data for your sales team. And after closing the deal, FrontLogix's work really starts! We'll continue our work with customer outreach and follow-up, ensuring we deliver a mind-blowing customer experience!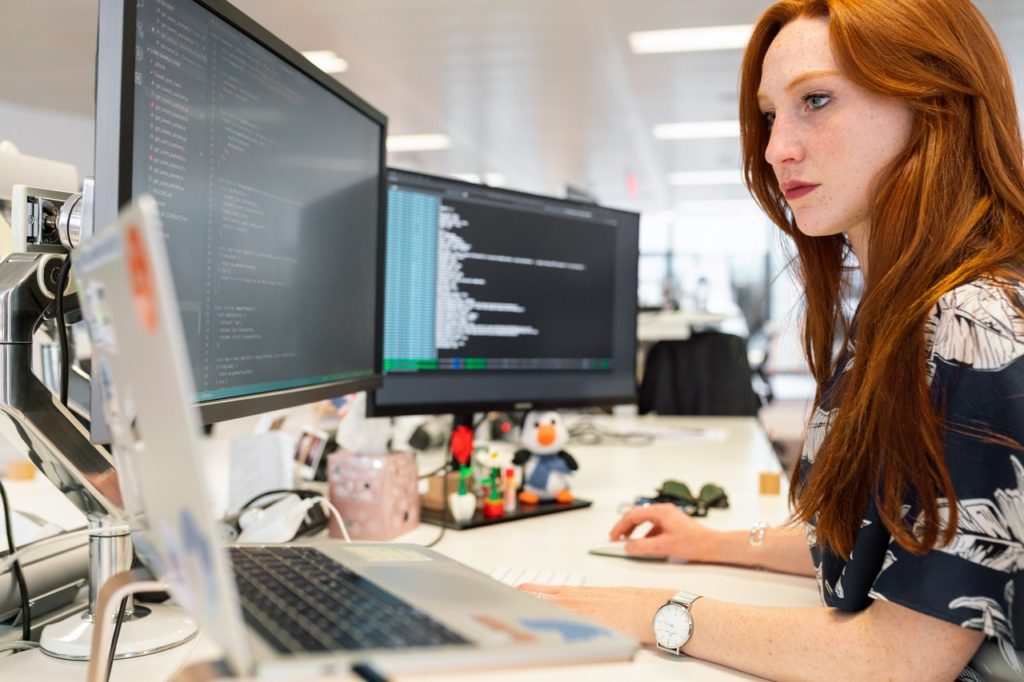 Digital Support Outsourcing Services
While every business and brand is unique, so are the customers. Knowing them means asking questions, listening to their responses, and acting on their feedback to create an excellent customer experience. To help you achieve all this, FrontLogix's top priorities are:
Implementing a system for collecting feedback, analyzing it, and acting on it while solving specific problems and answering specific needs
Combining customer preferences and data intelligence with cutting-edge technologies and white-glove service to deliver consistent and mind-blowing omnichannel customer engagement, actionable analytics, personalization, and overall customer experience
Our omnichannel presence helps brands connect with customers anywhere and anytime. We provide support via Email, Chat, SMS, Social Media, and In-App messaging.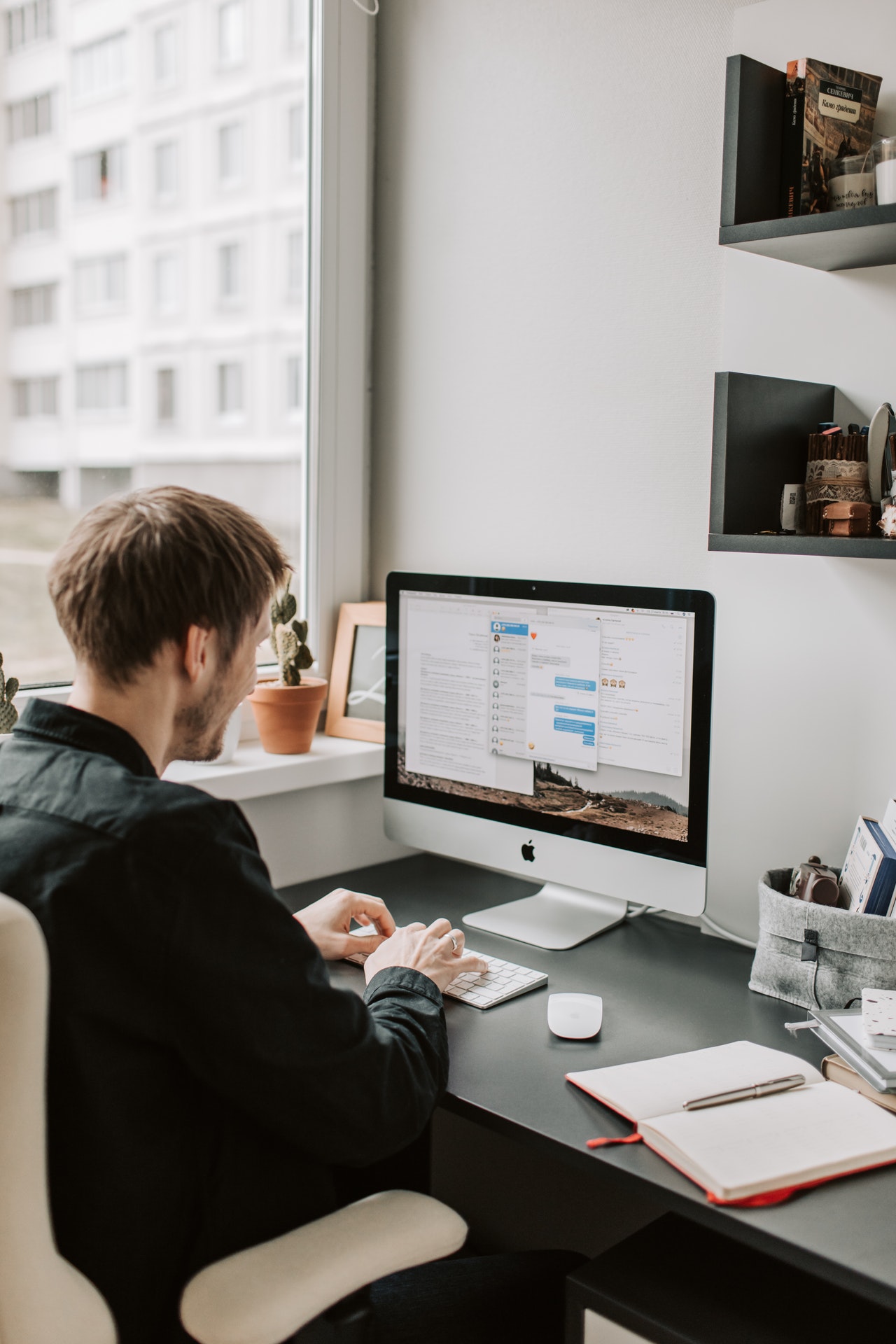 Email
When it comes to customer service emails, it's important to stand out! FrontLogix emails do exactly that. We sound natural, friendly, and eager to help—just how we'd talk to the customers if they were standing right there. Maintaining the quality of each email is a challenging job! FrontLogix, driven by customer-centric culture, knows the importance of quality emails, which is why we never compromise. Customers will always get the attention they need and desire without spammy sales or irrelevant information clogging their inbox.
Chat
Without a doubt, chat is the fastest way to support customers, especially when they're already on their devices. This helps resolve problems as they appear, providing answers within seconds. Being fast and convenient adds up to an amazing customer experience.
SMS
Targeting those who don't use the live chat, FrontLogix also offers SMS customer service and support – providing relevant answers and solutions to your customers via SMS text messaging in real-time – right into the customer's native text messaging app.
Social Media
Meeting the customers right where they are is another very important part of the customer-centric culture. And most of them are on Social Media. No matter the channel, FrontLogix offers responses through social channels, quickly and conveniently. Because solving an issue right away is the most important part of awesome customer support.
In-App Messaging
No matter if the customers need onboarding, technical support, or simply to be welcomed or engaged, FrontLogix is here to assist. We'll identify the user's pain points, assist them moving forward, and facilitate various customer support processes and scenarios with our in-app messaging. We seamlessly support massaging platforms like WhatsApp, Facebook Messenger, Apple iMessage, WeChat, LINE, Telegram, Skype, and many more.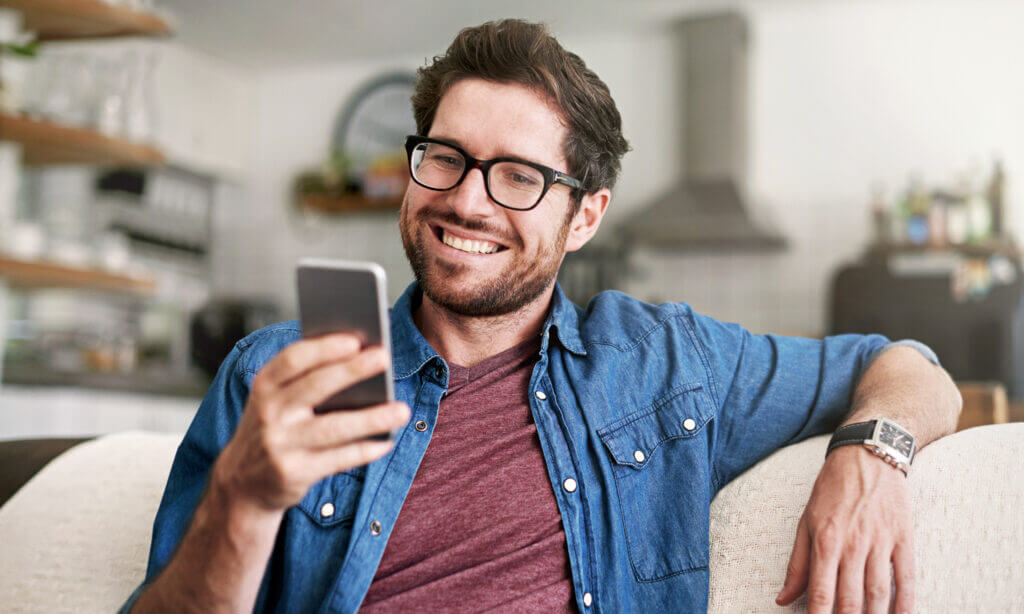 6 simple yet powerful strategies to improve customer retention
Can you remember the last time you re-engaged with your customers and tried to win them back?

These strategies will do exactly that and more.
In conclusion, if you're still not sure whether you need to outsource some services, read more about The Pros & Cons of Outsourcing, Why and when to consider a BPO, and Finding and choosing the right BPO partner.
---
In need of BPO services? Contact us today to discuss how FrontLogix can help streamline your business operations with our specialized outsourcing solutions.