Just like Amazon and eBay survived the bursting dot-com bubble in the early 2000s, businesses can weather the impending financial storm, remain profitable, and even grow during economic downturns. By reorganizing, making smart cuts, and redefining business plans, your business can thrive, even amidst high inflation and flagging growth.

The Covid-19 crisis, supply chain bottlenecks, and disruptions from the Ukraine war have sent prices and interest rates surging – resulting in weakening consumer demand. As a result, the highest inflation in four decades has left businesses navigating a sharp economic growth slowdown.

The fear of upcoming global stagflation has pushed businesses into pivoting their strategies, with several companies already announcing layoffs. After all, business success is measured in profit made, and manpower is often the single biggest cost of doing business.

Keep in mind that your business should keep moving forward, and staff reductions will put additional strain on your remaining employees. This, in turn, will force them to deliver mediocre work, pushing your business into a downward spiral. Make certain that you fill the void left by the layoffs.

How to make cost cuts without making a dent in the day-to-day operations and the quality experience your customers still expect you to deliver.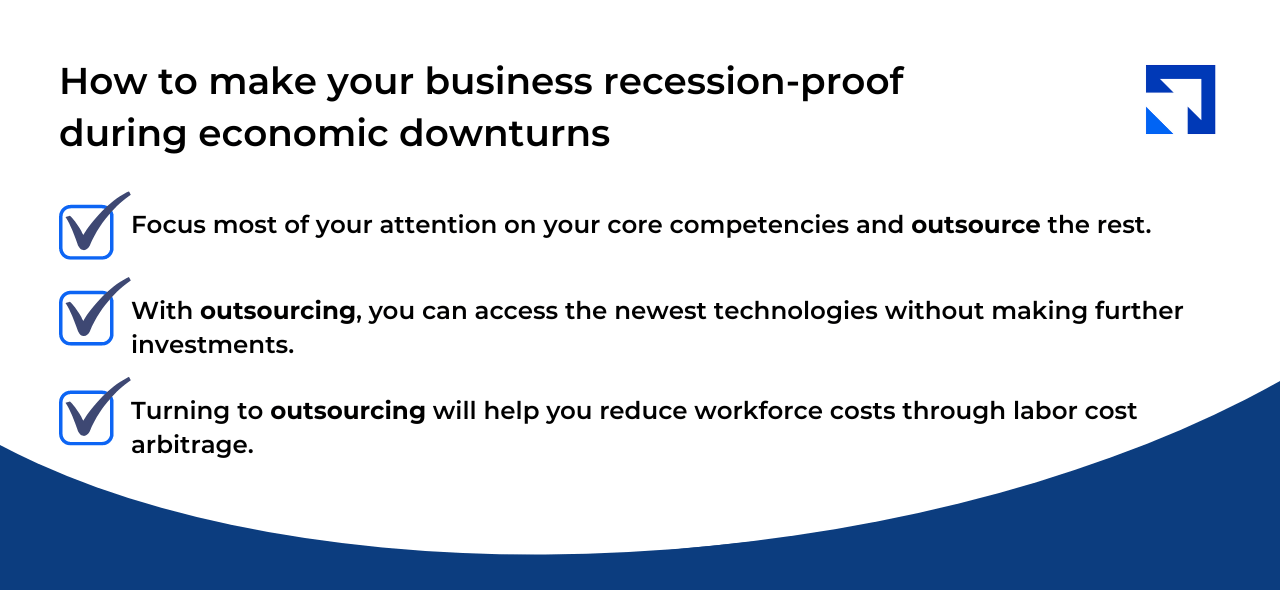 Where to make cuts
Focus most of your attention on your core competencies and outsource the rest. Your core competencies have gotten you this far, and they should be able to get you through the economic downturn. Focus on them and outsource everything else. Find a Business Process Outsourcing partner that is located in a country with an emerging economy. Since living expenses in developing countries are much lower compared to Western countries, so is the median wage. Turning to outsourcing will help you reduce workforce costs through labor cost arbitrage.


Cut back on office and technology costs. Consider moving to less expensive premises and introducing remote work. Again, outsourcing proves beneficial for cost-savings. Think of all the expenses involved in the upkeep of the offices, the technology, subscription services, and infrastructure (both hardware & software). With outsourcing, you can access the newest technologies without making further investments.
Where not to make cuts
Customer Experience, Customer Care, and Customer Service quality should remain above par and show no signs of potential internal turmoil. As the labor market cools – so does consumer spending. Customers are the lifeblood of the business – and you need your loyal customers now more than ever. This is actually a golden opportunity to distinguish your brand from the competition. Many companies will fall back on below-average CX due to cutting costs on manpower and partnering up with a BPO that doesn't deliver quality services.

Many businesses fall into the trap of subcontracting a particular BPO solely because it offers incredibly affordable services, failing to consider how that practice may prove detrimental. Remember: your customers don't differentiate your customer care provider from your business. They can quickly tell if an agent is well-trained and knowledgeable. Make sure that you don't underestimate the importance of your BPO agents' written and verbal communication skills. They are literally the voice of your business.

At FrontLogix, we thoroughly screen all applicants for verbal and written communication skills. All of our Customer Care agents possess extensive knowledge of conversational English and technical vocabulary by studying it from the first grade. Once vetted through a 6-stage process, the candidates are trained on proper etiquette, current technology, single-call resolution for inbound and outbound calls, and the specifics of each client's product or service.


Marketing and advertising Even though it might seem counterproductive now is the time to step up your marketing efforts. During a recession, many companies feel pressured to cut back on their advertising budgets – leaving a void that the savviest businesses will seize upon. Trounce the competition by winning their customers over and strengthening your market position.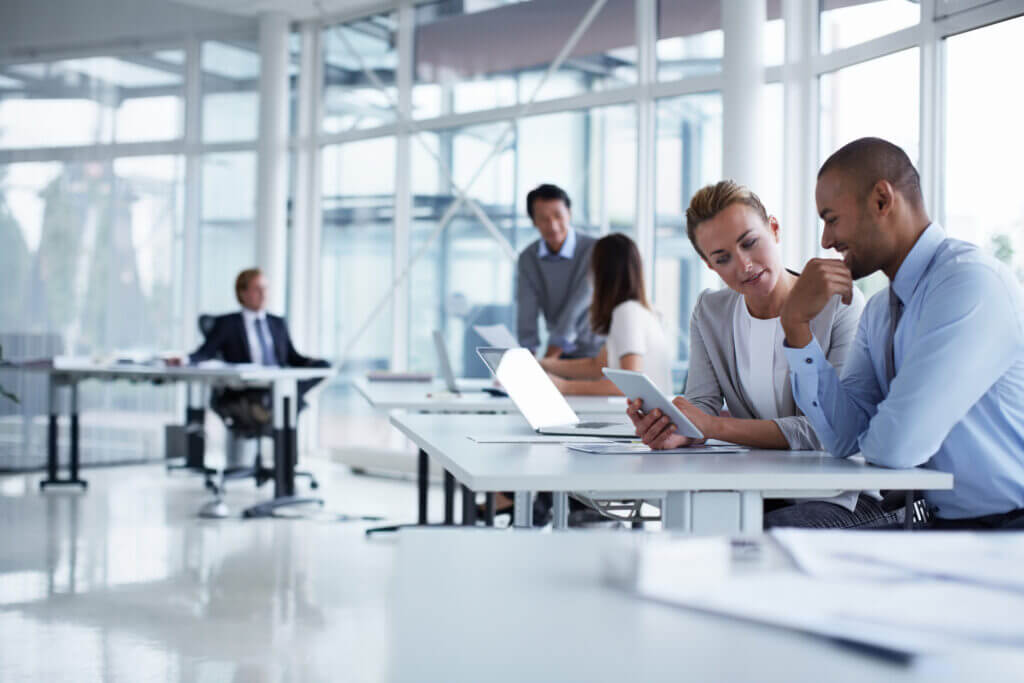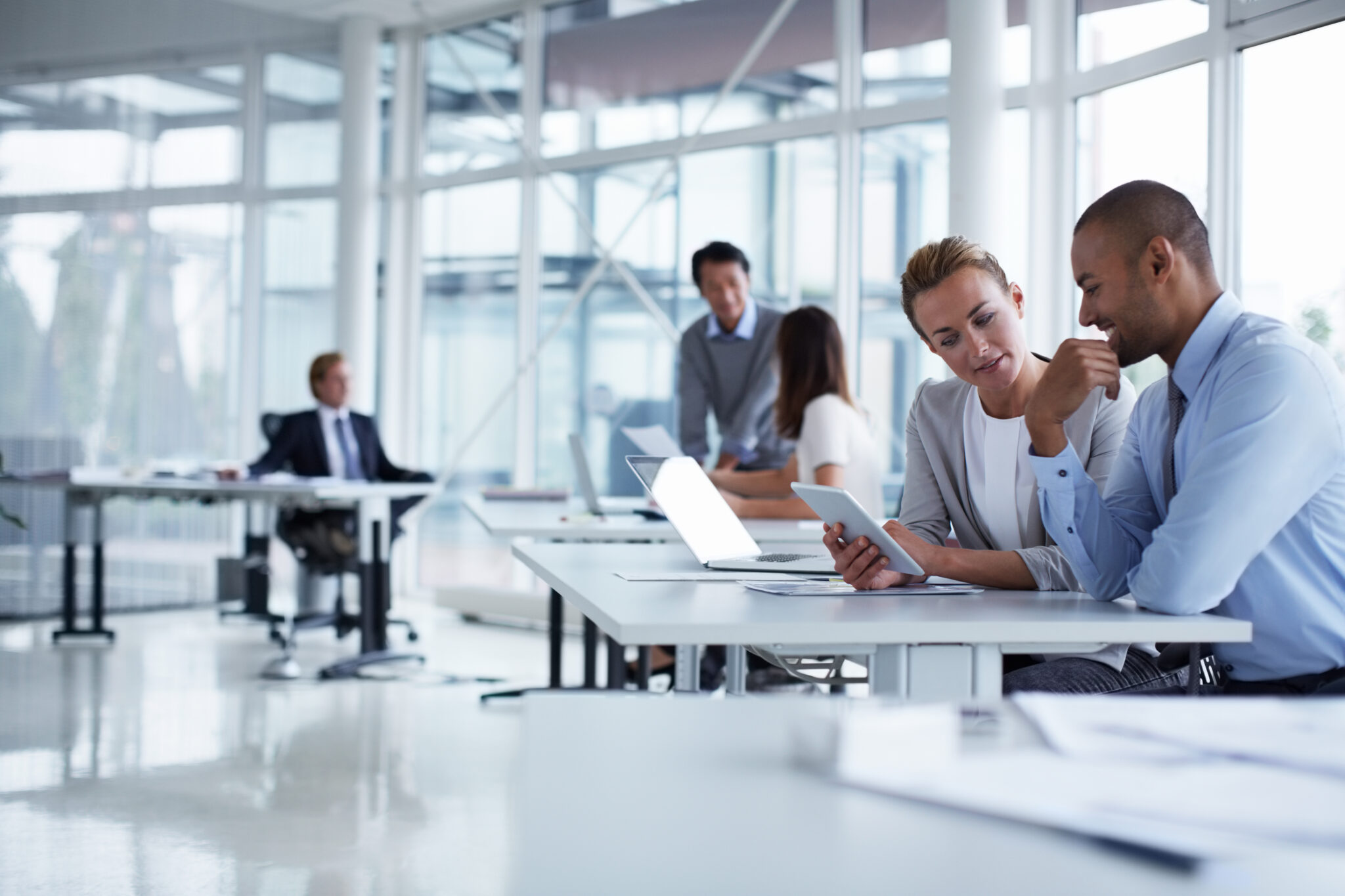 Takeaway
An economic decline is a period of industry reshuffling, leaving only the best players at the table. When individuals started spending more in the post-recession period, those who played their cards right had a bigger pot to split. Through reorganization, making smart cuts, and redefining business plans, your company can come out of the downturn with a winning hand.

Partner with a BPO that shares the same company culture and values, and be savvy when choosing. It's certainly easier to look for the market's "biggest players" or those that offer incredibly low-cost services. Recognize that client satisfaction drives your business, and direct your efforts toward selecting a partner with talented and experienced staff who will represent your company in the best light. Numerous smaller BPO companies may be a better fit for your needs.

FrontLogix has centers in the United States and offshore facilities that can provide high-quality service at a significantly lower cost, resulting in a higher overall value for our clients.

Our approach toward every project entrusted to us differentiates us from our competition. The senior management team pays close attention to every project, with smaller applications receiving special attention from our smaller centers, while larger operations benefit from the scale provided by our larger centers.

With over 15 years of BPO experience and another 15 years of front- and back-office workforce optimization, we excel at client and team onboarding, ensuring that your outsourcing experience is as seamless as possible. Regular status meetings, ongoing contact from an assigned account manager, and prompt resolution of issues all contribute to developing a solid partnership with your company.

Front Logix offers a variety of Client Services, Digital Support Services, and WFM-managed Services, including:

Email
Chat
SMS
Social Media
In-App Messaging
Strategic WFM support & consultation
Precise data integration with your WFM system
Help in labor forecasting and scheduling
Optimization of workforce resources
Cost-effective access to skilled and experienced WFM resources
Comprehensive reporting
Management analytics
Efficiency enhancement
Cost management improvements
Performance monitoring