If you've read previous entries of this blog, you already know the importance of exceptional Customer Experience and its impact on business growth. But reaching Next-Gen Customer Experience is not an easy job! This guide reveals what to do to improve your customer experience.
It's all about the people.
No matter what the tech companies say about chatbots and AI, you still have to have the right people! No software will help customers as much as talking to a real human will. So, to improve Customer Experience, you need to have a dedicated team of Customer Experience Representatives (CXRs) who will always be there to take proper care of your customers.

This team of skillful, knowledgeable, resourceful, creative, educated, well-trained, and helpful people will be accessible whenever your potential or existing customers need them. They'll listen to your customers, understand their questions, and keep them happy. Your team needs to prioritize learning everything about your business, its products, competition, strengths, and weaknesses, and knowing how to provide solutions best to help your business grow.
[Business Process Outsourcing: examples ]
Get there on time
Customers hate being on hold, no matter how nice the music is.
A report by TalkTo shows that customers spend, on average, 43 days of their lifetime being on hold, which is equivalent to 13 hours per year. That is 43 days (and nights!) that one can spend doing something – less frustrating.

Reduce call wait times and improve the scheduling and coverage of your contact center. Have flexible support personnel available during peak times. Add extra call queue settings like Queue Call Back, which provides callers with a call-back service as soon as possible. The queue to Voicemail, which allows callers to leave a message rather than wait in line, and Queue Size Limit, which sends callers directly to voicemail when the maximum queue limit has been reached.

Your customers just want their questions answered or their issues resolved. Not in minutes, seconds. And at any time, day or night. So, no matter the time zone, business hours, or communications channels – You. Have. To. Be. There.
The Omnichannel experience
The omnichannel experience combines interactions from several channels into a single, seamless experience. As a result, if a customer abandons an item in their shopping cart on one platform, they will see an advertisement for the identical item on another. This ensures a personalized customer experience, which leads to improved conversion rates, more sales, and increased customer loyalty.

Furthermore, omnichannel support links to every customer service channel. As a result, data is centralized, and customer effort and time are reduced across all interactions. Customers can carry on a conversation with customer care from chat to email, an app to phone call, without having to describe their problem from the beginning.

That's exactly what customers expect from brands—seamless communication and exceptional care.

Delivering the omnichannel experience is challenging but will improve your customer experience and business growth. Here are a few tips on how you can improve the omnichannel experience.
1. Mobile-Friendly
Aside from being informative, stable, and speedy, it is critical that your website be mobile-friendly, given that over 63% of Google queries are mobile-related.
There are two ways to optimize the website for mobile devices. The first is through a responsive web design, and the second is a "mobile-first" approach.

A responsive web design automatically resizes the elements in the website to make it look good on all devices. Mobile-first refers to initially developing a website for the more restricted mobile phone version and then expanding its functionality to build a tablet or desktop version.

While responsive website resizes – but keeps – all the content to make it physically possible to read, mobile-first websites have proactive changes in the overall design. Mobile-first design reduces bulky content and considers factors such as white space, font size, and load time, resulting in a better overall user experience.

When designing the mobile version of the website, avoid including too many animations and other elements, as these will make loading the page's content more challenging. Remember that visitors will leave your website if pages don't load quickly enough.

Thanks to a mobile-friendly website, anyone who attempts to access your website on a mobile device will have a positive experience, encouraging people to view you as a reliable source of information, goods, and services.
2. Live chat support
Many of us fret about making phone calls and choose to message instead. At the same time, we seek immediate solutions. With live chat, you give your customers a method for immediate contact and fast problem resolution.

In an ongoing chat, agents can evaluate the customer's tone and create rapport by mimicking style or changing formality to match the customer's. Aside from providing a more genuine method to demonstrate your agents' personality, chat tools facilitate query resolution by allowing the agent to share a screen with the customer or provide links and screenshots.

Even if your customers don't need to talk immediately, being ready to assist them creates trust.

Have a chat prepared with quick and instant replies, or for connecting with a CXR. Live chats are an excellent tool for immediate response and an appropriate bridge for linking with a CXR.
3. Social support
According to Statista, the average daily social media usage of internet users globally was 147 minutes per day in 2022, with 86% of users following a brand on social media and 25.1% doing so to communicate with them, according to a report from Sprout Social.

Whether the experience was pleasant or negative, many customers use social media to share their thoughts and communicate with brands. Social media is a wealth of opportunity for developing a meaningful relationship with your target audience.

Customers need to find you via social media. If you have the proper communication and support on social, it will massively add to your CX equation.
4. Self-service solutions
While some customers may contact you for an immediate answer, some customers would rather self-serve to find a solution by reading a FAQ or watching a video. In fact, more than 60% of consumers prefer digital self-service over alternative service choices. The reality is that customer self-service, in actuality, serves a distinct need; it delivers faster fulfillment.

Apart from contributing to improved customer experience, self-service reduces costs by allowing you to assist a huge number of consumers simultaneously. It also improves customer service by decreasing duplicate requests in your queue, making support work pleasurable, and contributing to more engaged and happier agents.

Bear in mind that not all self-service is effective at assisting consumers. Complicated technology and poorly configured chatbots that make it challenging to find a quick answer keep customers in endless loops can only add to customer frustration.

Good self-service provides flexible automation features, FAQ knowledge base, video tutorials and product training, and chatbot escalation options.

When effectively implemented, good self-service solutions increase business productivity while decreasing customer-service expenses
5. Email support:
Customers prefer to communicate via email since it leaves a solid paper trail, is easier to track and preserve, and is essential for some more official exchanges.

Have an email dedicated to your customer's queries, and check it frequently. Reply to their emails immediately, and provide solutions right into their mailboxes.

Email support is excellent for lengthy discussions and sending large files. It also comes in handy for boosting sales. The advantage of using mail is that it allows you to incorporate promotional materials and recommendations while replying to consumer inquiries. Email is an efficient, quick, low-cost communication and marketing tool that adds to the funnel.
6. Phone & SMS support
Phone support – the essence of customer service – is still the preferred method for customer issue resolution. In an age of automation and device-mediated interactions, phone assistance gives your business a human and personalized touch.

As the human voice has a significantly stronger influence on the brain than written text, phone support allows you to make a pleasant and lasting impression on customers. The phone is still the number one contact method when customer experience complicated issues.

Always have a dedicated support number available for your customers. A line that they'll be able to reach at any time. And if they prefer to text instead of call, give them that too. They will appreciate the effort.
7. In-app support
Finally, have a prepared solution for all your customers who don't text or call and don't prefer email or live chat. Find out the channel or the app they use and be there. Customers who are used to communicating via messaging apps will find in-app assistance a familiar experience. Provide support via Messenger, WhatsApp, and any other platform your customers use and find valuable. Adjust to their communication habits and show up in the right places. You will not believe the satisfaction you'll get with such a simple step.
[Read about] Main elements of a good customer experience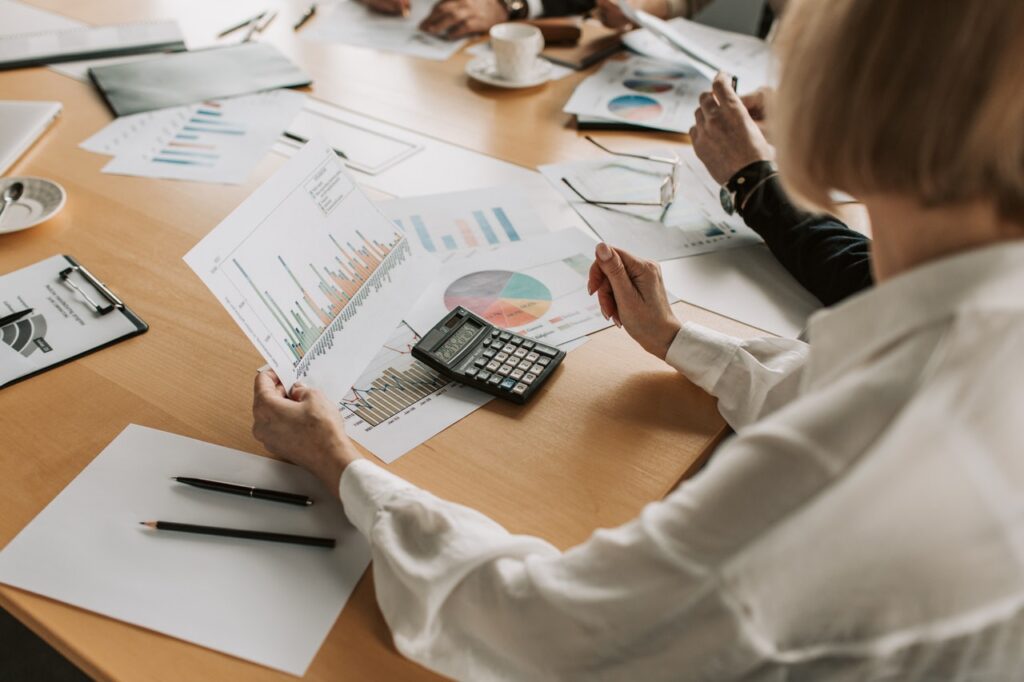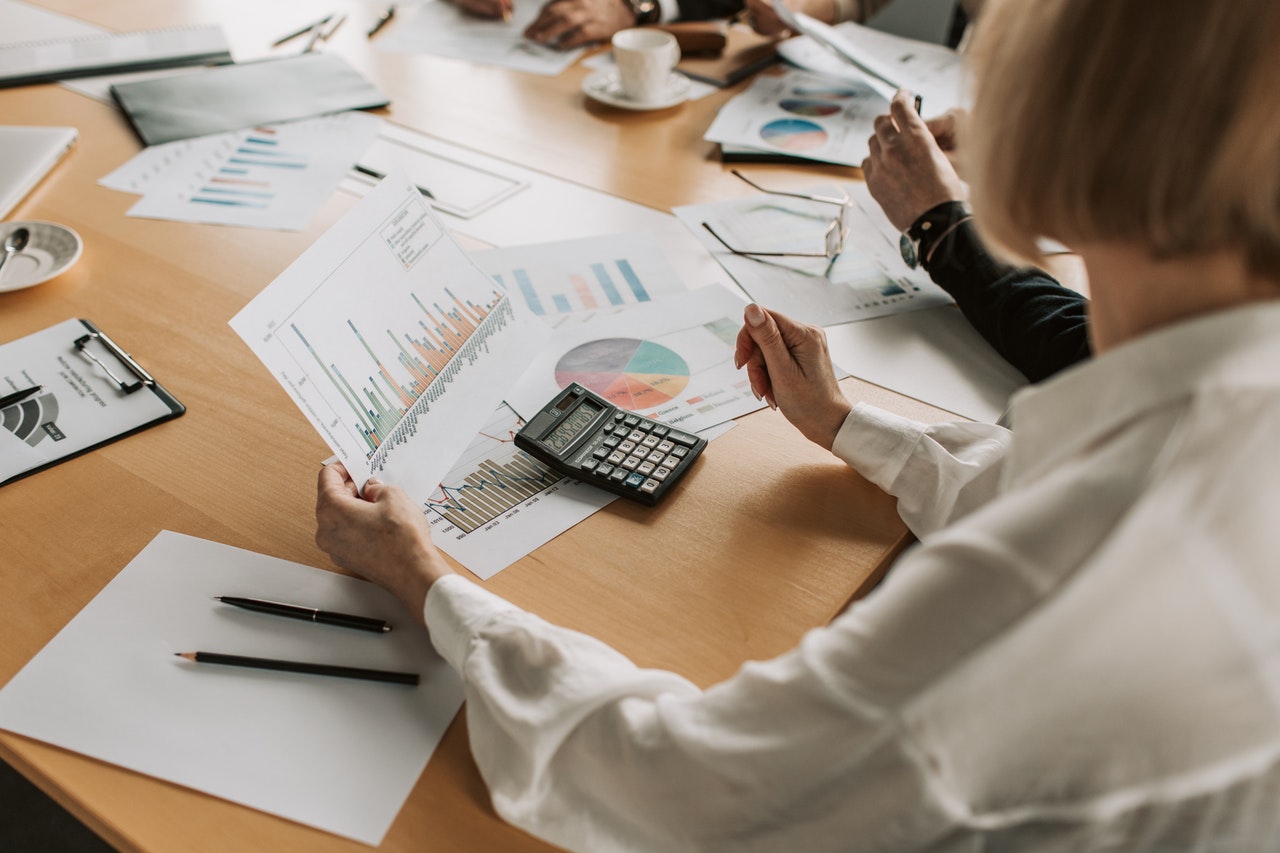 The Bottom line
Customers will have all sorts of questions. While you can't predict everyone, you can foresee how customers will try and get in touch to ask them. Make sure you make it easy to contact you in the ways they prefer. They need to feel appreciated and heard because served customers are satisfied customers! We at FrontLogix firmly believe in this cycle. Every situation has a solution, and we are here to provide one. Learn more about FrontLogix services here.