Since both contact centers and call centers provide customer support and outreach, the terms are often used interchangeably. There is, however, a significant difference between the two.

While a traditional call center provides customer service over the telephone, a contact center is a hub for managing customer communications. In addition to calls, it handles channels such as email, live chat, social media messaging, and more.

Choosing one approach over the other should be thoroughly assessed according to your company's needs. The best practice for creating an efficient, differentiated customer experience is establishing critical priorities in profitability, performance, and customer experience and understanding the differences between a call center and a contact center and what each offers.
---
5 differences between contact centers and call centers:
#1 Difference in supported channels
As the name implies, a call center is a department that handles both inbound and outbound customer calls. Inbound call centers handle incoming customer requests for product or service support.
Outbound call centers are typically used for sales activities such as telemarketing and market research.
Most call centers use advanced Interactive Voice Response (IVR) systems designed to handle high call volumes.
Callers can access information or be routed to the appropriate agent using their telephone keypad or speech recognition to select an option from a pre-recorded or dynamically generated audio menu.
Modern IVR systems track and analyze a variety of data to improve service quality, including long-term business Intelligence trends, popular customer requests, operational information, and performance metrics.

A contact center is a department that handles all customer interactions across a range of channels, including phone calls, video calls, SMS, email, live chat, social media messaging, and in-app messaging.

Contact centers utilize technologies for effective customer self-service, reducing resolution times and improving CX. These technologies extend beyond IVR and include AI-powered chatbots, voice bots, self-service widgets, and virtual customer assistants. As technology advances, machine learning is more sophisticated, and bots are easier and more efficient to interact with.

Integrating all channels and touchpoints into one centralized whole allows an omnichannel contact center to provide a seamless experience across all channels. If done right, omnichannel support will enable customers to easily switch from one channel to another, providing personalized and uninterrupted service.
#2 Difference in technology
Contact Center as a Service (CCaaS) platforms allow seamless cloud integration for routing and ACD technology
Email response management systems receive, acknowledge, analyze, and organize email inquiries
AI-powered self-service systems offer customers the chance to solve their problems on their own
Self-service online knowledge databases include the most frequently asked questions by customers
Knowledge Management Systems (KMS) are designed to support the creation, storage, and dissemination of information
TTY (TeleTYpe) or TDD (Telecommunications Device for the Deaf) make it easier for deaf and/or mute people to communicate over telephone lines
Text analytics software monitors and analyzes all written communication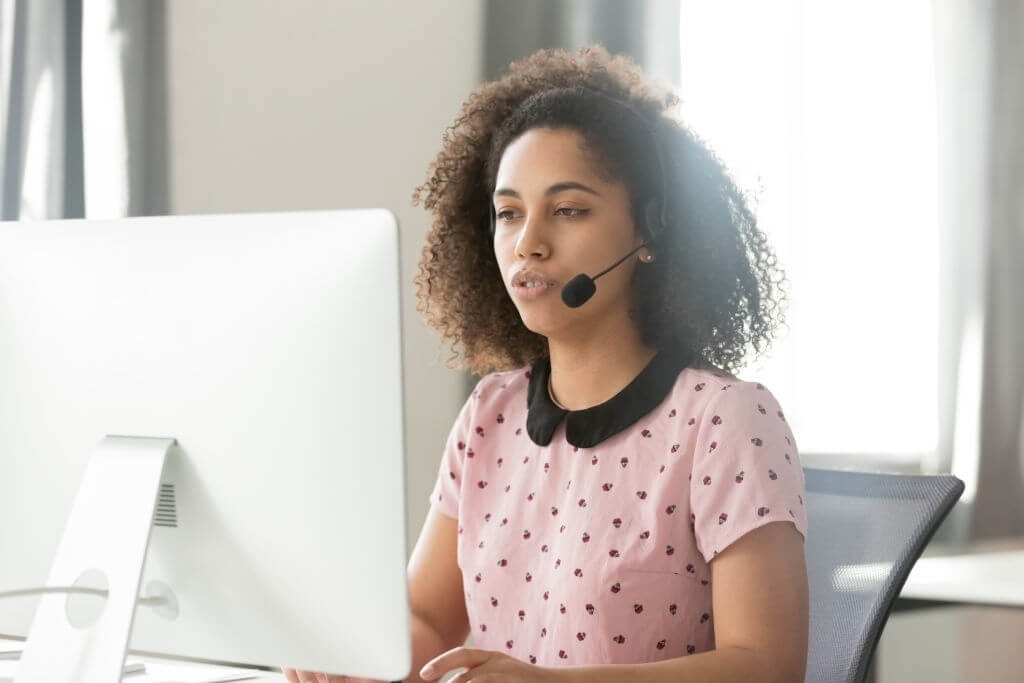 #3 Difference in performance metrics
Call centers have a variety of metrics that keep the operation on track. Metrics may include the average wait time for a customer to speak with an agent, the typical call length, the percentage of initial calls that result in a resolution, and other factors.

If a contact center handles phone calls, then all of the standard call center metrics still apply. However, more channels require additional performance metrics. To account for different functions and capabilities, performance metrics must be tailored to each channel – for example, some metrics, such as average call time, are irrelevant to in-app messaging.
#4 Difference in gathered data
Call centers use speech analytics software to gain information on customer needs, behaviors, and opinions by analyzing voice recordings and call center calls.

As contact centers communicate with customers through digital channels, they can access more data. Contact centers can use the data collected to create detailed customer profiles.. These improved customer profiles pave the way for a wide range of improvements in predictive support, which in turn helps to improve the customer experience (CX).
#5 Difference in agent training and agent skills
Both call center and contact center agents ought to have industry knowledge and effective communication and customer service skills. Additionally, contact center agents must have familiarity with diverse channels for different types of communication. Written communication, multitasking, and social media etiquette will also be helpful.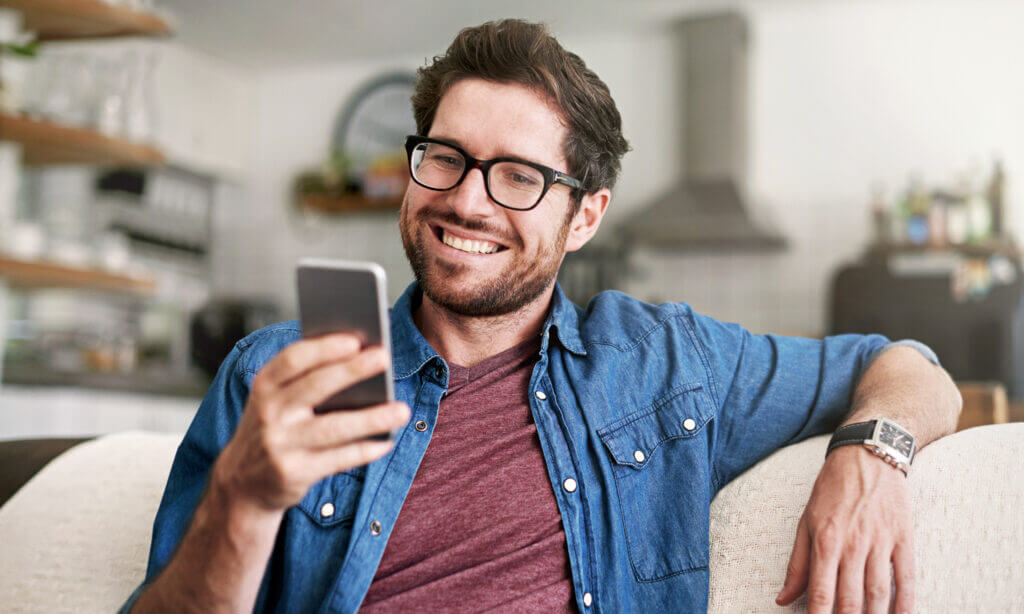 6 simple yet powerful strategies to improve customer retention
Can you remember the last time you re-engaged with your customers and tried to win them back?

These strategies will do exactly that and more.
The bottom line
The difference between call and contact centers comes from their communication channels. The call center approach is ideal for companies whose customer base prefers to communicate with them via telephone. However, keep in mind that not all customers would pick up the phone to contact your business. Many of them are more at ease communicating via text, email, chat, or social media. Choosing the right strategy requires considering your business's unique requirements and customer preferences.
Front Logix is a boutique offshore BPO that offers both call center and contact center services. We can help you choose the right solution for your business and develop a winning business strategy.
See our services and how we can help your business grow here.