Digital technology is transforming customer experiences in every industry. Technology pioneers have set new standards for CX, not just within their industry but among all businesses – giving rise to experiential competitors. As technology advances, consumers' expectations are influenced by a much broader pool of prior experiences, extending beyond directly comparable sectors. Markets are being disrupted by digital-first competitors who offer novel services, raising the bar for user-friendliness and personalization. Because of that, today's consumers expect quick solutions, digital and mobile ease of access, flexibility, and efficiency.
Let's talk numbers:
For today's customers, products aren't the main differentiator anymore – experience is. According to studies, the most important factor in determining whether a customer makes a purchase is the perceived quality of the experience. In addition, a whopping 86% of customers will pay up to 16% more following a good customer experience. Positive experiences can increase CLV and spending by as much as 140%, and happy customers remain loyal to a brand for five years longer than unhappy or indifferent ones.
On the other hand, 96% of customers will respond unfavorably after a single negative interaction, and 32% of all customers will stop doing business with a company they previously loved after a single negative experience. Fully 83% of customers would switch brands due to poor customer service.
Today you're not just selling a product or service. You're selling an experience.
So, what does it take to become a next-generation business?
1. Redesigning business processes around CX
According to Gestalt psychologists, people perceive patterns or configurations as a whole, not as a collection of separate parts. This means the customer journey is more than just a sum of individual touchpoints. Focusing on improving specific interactions rather than addressing the customer experience as a journey spanning multiple functions and channels will result in a failure to reap the full benefits of your improvement efforts. Shift your focus to enhancing the full spectrum of CX.
2. Personalize CX with an omnichannel approach
The omnichannel approach increases customer satisfaction and is the most effective approach to client retention. It provides effortless experiences by allowing seamless movement across touchpoints along the customer journey. With omnichannel personalization, you will be able to create personalized customer experiences informed by real-time data gathered from all channels while also eliminating customer frustration caused by repetition
3. Investing in cloud technology
Cloud technology enables businesses to quickly implement new ideas due to its scalability, flexibility, and cost-effectiveness. With SaaS in the cloud, companies don't have to worry about staffing an in-house IT department or investing in expensive server hardware to host memory-intensive programs. Next-generation businesses can use the cloud to implement new ideas quickly, and with the help of collaboration tools, they can source information to improve their CX.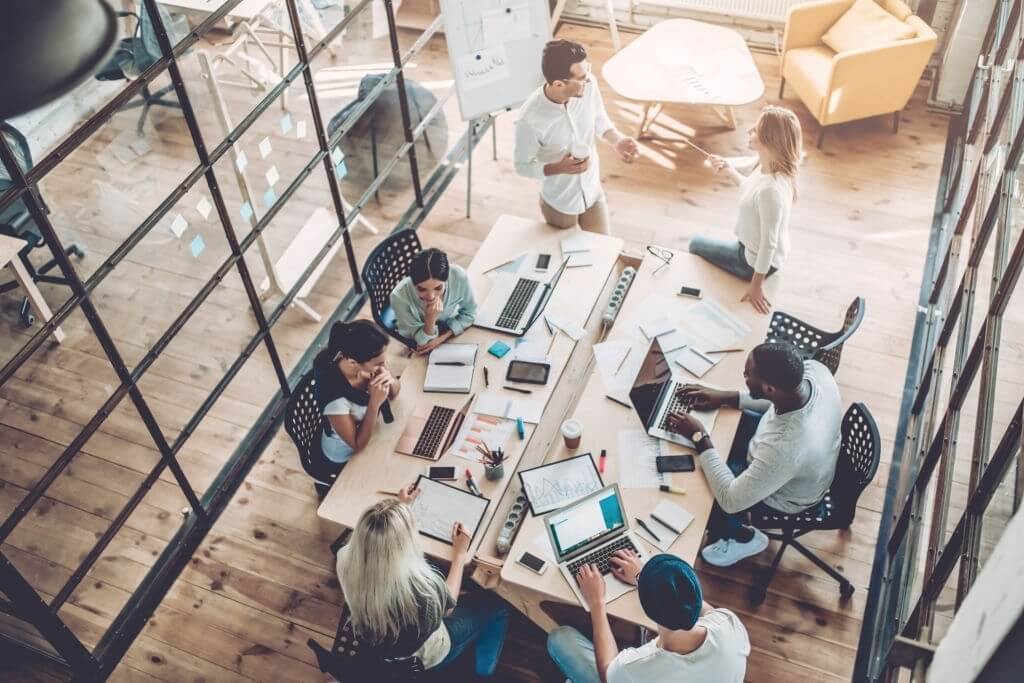 4. Investing in Intelligent Process Automation (IPA)
Intelligent Process Automation (IPA) is the collection of technologies that work together to manage, automate, and integrate digital processes. IPA will help your business streamline processes, from simple, rules-based task automation to the automation and management of entire business processes. Intelligent Process Automation (IPA) is the result of combining Robotic Process Automation (RPA) technologies with Artificial Intelligence (AI)
Robotic Process Automation (RPA) is a software technology that facilitates the creation, deployment, and management of software robots that mimic human actions when interacting with digital systems and software. It can be used to cut down on time spent on repetitive, menial tasks like rekeying data between software systems.

Artificial Intelligence (AI) combines technologies such as Machine Learning, Natural Language Processing (NLP), and Computer Vision. It allows systems to decide by collecting and extracting information and then applying logic to that data.


Machine Learning is a process that employs Artificial Intelligence software algorithms to discover patterns in structured, historical data and uses those patterns to make precise predictions on outcomes.

Natural Language Processing enables computers to communicate with humans in a language they understand and automates other language-related tasks.

Computer Vision technologies allow computers and systems to derive meaningful information from digital images, videos, and other visual inputs. Optical Character Recognition (OCR) and Intelligent Character Recognition (ICR) technologies electronically identify and convert text or printed documents into machine-readable codes for data processing.

Although each of these technologies is effective in its own right, combining them will save time and effort by automating not just individual tasks but the entire process.
5. Accessing new technologies and talent pools through Business Process Outsourcing (BPO)
As new services enter the market, hiring a BPO can help your company gain a competitive advantage and stay ahead of the competition. You can leverage their talent, resources, and technologies by partnering with a BPO provider. This includes equipment, personnel, and knowledge essential to carrying out the operations you are outsourcing. The addition of a BPO partner to your business can help you save money on labor costs, boost profits, and concentrate on what you do best. A once-simple method of cutting costs, BPO has developed into a powerful tool for achieving the company's goals and objectives.

Takeaway
Next-generation businesses are experience-focused and customer-driven. The full impact of the next-generation operating model can be realized by operational-improvement efforts directed toward providing a positive customer experience. Both small and large businesses can leverage technologies and talent they may not otherwise have access to by outsourcing with a BPO.
Are you considering outsourcing with a BPO as a part of your next-gen business strategy? Front Logix offers personalized solutions to build stronger customer relationships, increase sales, and improve retention rates.
Here you can read more about the services we offer.