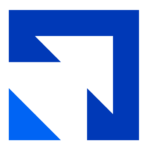 Website frontlogix FrontLogix
Outsourcing, CX Strategy, and Technology
Position: Workforce management analyst
Location:
Skopje Macedonia
Seniority:
Mid-Senior Level
Employment type:
Full-time, 2 pm to 11 pm, Monday through Friday
Job function/department:
Operations
Reports to:
Team Lead (Operations)
About Front Logix Solutions:
Located in Santa Monica, California, USA, and Skopje, Macedonia, Front Logix is an emerging Business Process Outsourcing (BPO) provider that provides businesses worldwide with next-gen customer experience and customer care services that streamlines the way companies engage with their customers. We offer the best human capital solutions for creating stronger relationships, increasing sales, and improving customer retention rates. We partner with our clients to develop workforce strategies that drive customer loyalty. We help them make the most of their customer data, create new customer experiences, and optimize their business processes. By investing in better customer service, our clients find themselves with more satisfied customers who stay happy for more extended periods, all while reducing operational costs.
Position Summary:
The Workforce Management Analyst is responsible for maximizing resources to ensure the right numbers of agents are in the right place at the right time through scheduling and real-time intraday management. This position requires a strong understanding of planning, forecasting, managing demand, and capacity concepts in a contact center environment.
After completing the new hire onboarding, work can be performed from our office or remotely from your home office.
Duties and Responsibilities:
The Workforce Management and Reporting (WFM) Analyst will be responsible for analyzing and reporting on contact volumes and handling times for a multi-skilled contact center and creating schedules that will allow the center to meet its service level, sales, abandonment, training, and budgetary goals

The WFM Analyst must be proactive, hardworking, and able to meet deadlines within a fast-paced and dynamic environment

Adjusts weekly schedules based upon forecasted contact volume and handle times

Approves and schedules time off and overtime based upon the active forecast and intraday

Assists with maintaining annual vacation schedules based upon forecasts and training needs

Assists with gathering and analyzing data on the shift/holiday bids

Also assists with the production and distribution of the shift/holiday bids

Ensures that service level, abandonment, occupancy, and cost per minute goals are met by monitoring and making adjustments to schedules based upon the active forecast and intraday statistics

Monitors activities and ensures that agents are adhering to their published schedules

Realigns resources in real-time to optimize coverage and service level needs

Maintains documentation of root causes of service level disruption for forecasting accuracy

Monitors real-time service levels, queue volume, and agent availability to support service level targets

Schedules all training, stand-up sessions, briefings, team meetings, and all other off-phone activities based upon the active forecast and intraday statistics

Responds to all requests from management and supervisors professionally and promptly

Shifts contact volume based upon intraday between different workgroups and contact centers

Assists with the creation of custom reports for management based upon their requests and department needs

Tracks statistics for all department pilots and projects

Maintains and distributes all departmental productivity reports based on data by agent, team, and/or department

Maintains agent information within all departmental databases

Processes attendance, tracking, and payroll to ensure timeliness and accuracy is at the highest standard

Create and distribute the WFM Daily Productivity report

Participate in WFM daily standup sessions

Assist in maintaining data records

Monitor, create and distribute Agent Adherence report

Distribute Hourly Productivity Updates

Assist with moving call volume between all agents

Performs additional tasks as required or assigned
Required Qualifications / Experience / Knowledge:
Excellent command of the English language, read, write and speak.

At least two years of contact center WFM experience, including forecasting, scheduling, and real-time adherence

Demonstrated experience finding multiple solutions to complex problems

Hands-on experience with WFM software applications

Strong oral and written communications skills

Ability to create and maintain professional relationships within all levels of the organization (peers, work groups, customers, supervisors)

Familiarity with key metrics, service levels, adherence, shrinkage

Ability to work a flexible schedule based on the operational demands of a 24/7/365 call center environment (days, nights, weekends, holidays)

Experience with managing competing client needs and prioritizing work plans utilizing good time management

Ability to manage and prioritize multiple priorities in a dynamic, fast-paced environment

Strong MS office skills, specifically excel
A competitive compensation package is offered based on qualifications:
Healthcare coverage

Vacation and paid holidays

Location: Skopje, Macedonia

Compensation: Based on experience