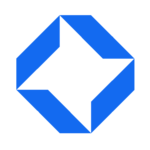 Location: Skopje Macedonia
Seniority: Mid Level
Employment type: Full-time, 1 pm – 4 pm to 9 pm – 1 am, Monday through Friday
Job function/department: Operations
Reports to: Operations Manager
Website: www.frontlogix.com
About Front Logix Solutions:
Located in Santa Monica, California, USA, and Skopje, Macedonia, Front Logix is an emerging Business Process Outsourcing (BPO) provider that provides businesses worldwide with next-gen customer experience and customer care services that streamlines the way companies engage with their customers. We offer the best human capital solutions for creating stronger relationships, increasing sales, and improving customer retention rates. We partner with our clients to develop workforce strategies that drive customer loyalty. We help them make the most of their customer data, create new customer experiences, and optimize their business processes. By investing in better customer service, our clients find themselves with more satisfied customers who stay happy for more extended periods, all while reducing operational costs.
Position Summary:
We're hiring a motivated Telesales Representative that can help our organization generate sales. You'll be responsible for closing purchases over the phone and maintaining positive client relationships. A good telesales representative must be a good communicator and have outstanding interpersonal skills. They must be at ease pitching items or services over the phone and dealing with complaints and questions. The purpose is to assist the company in growing by attracting new consumers and expanding its operations.
Duties and Responsibilities:
Learn details about our product and service offerings
Starting sales conversations with potential clients over the phone
Asking questions to engage clients and keep the discussion going
Being attentive to customers' requirements in order to encourage repeat sales
Offer solutions based on client's needs and capabilities
Collecting and documenting customer information, payment methods, transactions, and reactions to products
Maintaining all items up to date and alerting customers about new offerings.
Answering product-related questions from customers
Meeting sales quotas
Update client records
Required Qualifications / Experience / Knowledge:
Experience as a telesales representative or in another sales or customer service function is required.
Good knowledge of appropriate computer programs (e.g., CRM software) and telephone systems.
Proven track record of effectively fulfilling sales quotas, ideally over the phone.
Ability to research products and services and describe or explain them to potential customers
A competitive compensation package is offered based on qualifications:
Healthcare coverage and additional private insurance
Vacation and paid holidays
Location: Skopje Macedonia
Compensation: start with 650 EU (+ bonuses and night shift paid hours)