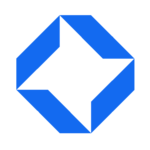 Seniority: Mid-Level
Employment Type: Full-time
Job Function / Department: Customer Experience
Reports to: Team Lead (Operations)
About Front Logix Solutions:
Located in Santa Monica, California, USA, and Skopje, N. Macedonia, Front Logix is an emerging Business Process Outsourcing (BPO) provider that provides businesses around the world with next-gen customer experience and customer care services that streamlines the way businesses engage with their customers. We offer the best human capital solutions for creating stronger relationships, increasing sales, and improving customer retention rates. We partner with our clients to create workforce strategies that drive customer loyalty. We help them make the most of their customer data, create new customer experiences, and optimize their business processes. By investing in better customer service, our clients find themselves with more satisfied customers who stay happy for longer periods of time, all while reducing operational costs.
Position Summary:
The Customer Experience Representative (CXR) is responsible for effectively and professionally servicing Front Logix's clients' products and services, as specified by the client's project. The CXR is highly motivated and skilled in critical and creative thinking. The CXR will engage with the Client's customers, identify pain points and the factors that influence a customer to make a purchase decision, and will provide management with suggestions and ideas to improve processes based on customer feedback. CXR responsibilities will be to handle client's customer calls, emails, SMS, and other customer communication channels as required. Additional respnsciblites include but are not limited to; calling a list of vendors to ask for tracking numbers and entering them into the client's system. If looking for a part, call vendors per each order in the queue to check stock and complete the sourcing form.
After completing a one-week training, work will be performed from our office.
Duties and Responsibilities:
Conversational English and ability to navigate Google search

Be able to call and speak to vendors

Be creative and be able to ask appropriate questions

Responding to customer/vendor calls, emails, and live chat inquiries

Leverage the internal knowledge base to quickly answer inquiries

Proficient in email, Slack, or any chat

; understanding of basic live chat and service technology for fielding client/customer requests

Enjoy problem-solving and creative thinking to identify new ways to solve customer challenges, finding the right balance between prioritization, risk, speed, and cost

Respond to inbound client requests

Data Entry into the tracking system; complete client documentation once the task is complete

Meet personal/client service team sales targets and call-handling quotas

Experience in back-office responsibilities, keeping records of customer interactions, processing customer accounts, and filing documents

Follow communication procedures, guidelines, and policies

Handles all consumer interactions in a prompt, professional, and friendly manner while collecting all necessary information for the company

Provides accurate information to customers

Responsible for answering incoming calls promptly and in accordance with established call-handling procedures

Functions well as a team member – work in conjunction with management and peers toward the achievement of company, department, team, and personal goals

Provides accurate translation of the customer contact from the phone to the computer system

Ensures that they are equipped with all tools necessary for this position

Responsible for being logged in and available for calls 97% of their shift, excluding breaks and lunch

Interacts with fellow team members to enhance project performance

Works on special projects and performs other duties as assigned

Adheres to all company policies and procedures
Required Qualifications / Experience / Knowledge:
1+ years of relevant customer experience or customer support (contact center or BPO experience)
Experience in customer service, outbound calls, product sourcing, purchasing, data entry
Demonstrated ability to work independently and initiate activities, think creatively when trying to find alternate sources, set priorities, manage multiple priorities, and deliver on-time results
A self-starter with excellent research and time-management skills
Strong communication skills (both oral and written) to engage and collaborate with clients, vendors, and upper-level management
Strong phone contact handling skills and active listening
Email, Google Search, communication tools
Usage of any phone system (e.g. Dialpad VOIP)
Be proactive, holistic, engaged, creative, collaborative
High School Diploma or Equivalent
A competitive compensation package is offered based on qualifications:
Healthcare coverage and private insurance
Vacation and paid holidays
Location: Skopje Macedonia
Compensation: Based on experience