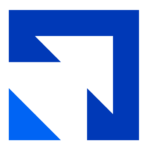 Website frontlogix FrontLogix
Outsourcing, CX Strategy, and Technology
Position: Accounting Assistant
Location:
Skopje Macedonia 
Seniority:
Mid-Level
Employment type:
Full-time, 11 am to 7 pm – Skopje, Monday through Friday
Job function/department:
Finance
Reports to: Operations Manager
About Front Logix Solutions:
Located in Santa Monica, California, USA, and Skopje, Macedonia, Front Logix is an emerging Business Process Outsourcing (BPO) provider that provides businesses worldwide with next-gen customer experience and customer care services that streamlines the way companies engage with their customers. We offer the best human capital solutions for creating stronger relationships, increasing sales, and improving customer retention rates. We partner with our clients to develop workforce strategies that drive customer loyalty. We help them make the most of their customer data, create new customer experiences, and optimize their business processes. By investing in better customer service, our clients find themselves with more satisfied customers who stay happy for more extended periods, all while reducing operational costs.
Position Summary:
The ideal candidate has at least two years of accounting experience in all aspects of
accounting, with a focus on month-end close and general ledger account
reconciliation. Helps the business to reconcile transactions across the general ledger
and sub-ledgers together with other key accounts. Efficiently measure and manage
the transactions received by the company by their customers, you must perform a
wide range of job duties and responsibilities.
Duties and Responsibilities: 
Reconcile cash – review bank statements and reconcile with a cash account,
record the funds received during the month in terms of revenue, incoming
wires, outgoing wires, etc.
Review specific expense accounts and make sure that all expenses are
recorded and accrued in the proper period.
Reconcile Balance Sheet Accounts – check that all internal records match
external account statements.
Review Fixed Assets – make a note of any fixed assets that are long-term items,
and record any payments that are related to any fixed assets and roll-forward
depreciation schedule.
Assemble Financial Statements – review financial statements, including the
general ledger, profit and loss statement, and business balance sheet
Confirm transactions – ensure specific expense accounts include only
expenses related to that specific month and adjust where needed.
Post accruals, deferrals, and reversals, review revenue recognition, and
post-from schedules.
Close sub-ledgers
Reconcile all accounts – bank statements, merchant accounts, charge
accounts, prepaid, fixed assets, deferred revenue accounts
Review and generate reports – profit & loss variance, budget vs. actual
Preparing supporting documents for a sales tax audit, annual tax return, and
financial review by a CPA firm
Required Qualifications / Experience / Knowledge:
Diploma in Accounting or Proven accounting experience
2+ years of experience in Accounting with a focus on month-end close and
general ledger account reconciliation
Understanding of fundamentals of accrual basis of accounting and financial
statements of US GAAP (Generally Accepted Accounting Principles)
Advanced knowledge of Microsoft Excel
Experience reconciling accounting figures and financial records
Appropriate handling of sensitive information
Accuracy and attention to detail
Experience with Sage Intacct accounting system is a plus
Problem-solving skills and the ability to work with and influence peers and
senior management
Ability to consistently meet deadlines
Analytical and critical thinking
Great written English and spoken communication skills

as an Email marketing manager or Digital marketing specialist for 2+ years

Fluency in English

Proficiency in marketing automation technology

Hands-on experience with ActiveCampaign, HTML, and content management systems

Excellent written communication and copywriting skills

Familiarity with analytical and database tools

Excellent communication, interpersonal, and presentation skills

Outstanding organizational and time-management skills

Team player capable of completing work tasks with a minimum of supervision

Experience working for a Contact center or a BPO will be considered a bonus
A competitive compensation package is offered based on qualifications:
Healthcare coverage and additional private insurance
Vacation and paid holidays
Location: Skopje Macedonia
Compensation: 750 EU Net