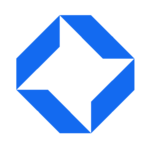 About Front Logix Solutions:
Located in Santa Monica, California, USA, and Skopje, Macedonia, Front Logix is an emerging Business Process Outsourcing (BPO) provider that provides businesses worldwide with next-gen customer experience and customer care services that streamlines the way companies engage with their customers. We offer the best human capital solutions for creating stronger relationships, increasing sales, and improving customer retention rates. We partner with our clients to develop workforce strategies that drive customer loyalty. We help them make the most of their customer data, create new customer experiences, and optimize their business processes. By investing in better customer service, our clients find themselves with more satisfied customers who stay happy for more extended periods, all while reducing operational costs.
Position Summary:
We are currently seeking a well-qualified Account Executive (AE) who is highly motivated and skilled to develop and close new business. Identify and qualify prospects and close new logos within an assigned geographic territory in the USA and EU markets and through both direct and indirect channel sales activities. Respond to inbound web leads, and work with new and established prospect lists to develop a sales pipeline to meet annual quota objectives. The position will require intimate knowledge of our Business Process Outsourcing (BPO) services and a strong commitment to customer success.
This is a full-time position. Work can be performed from our office or remotely from your home office after completing sales training. The position will require the candidate to work flexible/multi shifts to accommodate 8 am to 5 pm working hours for the US market, initially starting from 2 pm-10 pm, Monday through Friday.
Duties and Responsibilities (but not limited to):
Demonstrated knowledge regarding Front Logix services selling and high-level understanding of contact center, and the business needs and issues they solve; able to clearly articulate service solutions and benefits that provide relevant value
Provides initial engagement with prospects using a strategic "consultative" and "trusted advisor" approach, asking probing questions that identify a customer's business needs and gaps
Performs prospect account research, profiling industry verticals to identify opportunities
Ability to develop leads generated from Marketing activities
Ability to lead prospecting activities generating a qualified pipeline
Meet or exceed monthly, quarterly, and annual new logo lead and sales objectives
Selling and closing multiple deals per month
Selling direct and through strategic partners
Effectively close business via remote sales campaigns
Be the front line of all customer presentations, proposals, and final agreement negotiations
Superior customer services skills with a focus on building customer loyalty, play a significant role in winning existing client renewals
Planning and Process Discipline – Complies fully with sales policies, processes, and procedures on a timely basis to achieve consistency, predictability, and accuracy: Prospective customer analysis; Forecast accuracy; effective use of company's CRM system for 100% transparency of all activities; Pipeline build activities
Accountability for Results – Monitors, manages and achieves critical growth metrics; qualifying leads, quota achievement
Delivers results – Has a track record of making/exceeding quota
Presentation and Communication skills – listen attentively and asks thoughtful questions
Required Qualifications / Experience / Knowledge (please do not apply unless you possess the skills listed below):
A minimum of 2 years of sales to SMB and Enterprise customers
Demonstrated technical aptitude and superior communication skills
Strong virtual (remote) selling experience (Inside Sales / Sales 2.0)
Solid organizational skills, and a proven track record of meeting business objectives
High degree of professionalism, with a confident, assertive style
Highly self-motivated and self-starter
Acute awareness as to what makes you successful
Relentless pursuit of excellence and success e.g. competitive personality
Trustworthy and ethical, energetic and empathetic
Critical thinking and problem-solving skills
Ability to work in a deadline-driven, fast-paced environment while maintaining a high level of quality
Ability to demonstrate a high degree of flexibility, easily adapting to changing priorities
Ability to pass a background check may also be required.
Occasional travel is required
Very good command of the English language (spoken and written), and excellent typing skills
Proficient with Google Office Suite
A competitive compensation package is offered based on qualifications:
Healthcare coverage, private insurance
Vacation and paid holidays
Location: Skopje Macedonia
Compensation: Based on experience