Exceptional Customer Experience
We'll help you increase customer lifetime value, customer retention rate, and customer satisfaction and loyalty.






Every company exists to serve its customers.

As a result, the most successful companies have made Customer Experience a top priority. You must prioritize CX if you want your brand to be well-known, particularly in the eyes of your customers. Customers who like your brand and the experience they have interacting with it will tell others. They will use social media to promote your business, spread word of mouth, review, refer and bring in new customers. If they are unsatisfied, they are much more likely to tell others. In today's world, nothing is louder than a dissatisfied customer.
Customer Experience, explained.
Every interaction customers have with your brand, at every touchpoint along their customer journey, contributes to the overall CX. Everything from hearing a jingle, seeing your logo, navigating your website, speaking with a CX Specialist, or subscribing/purchasing will impact their perception of your company and, ultimately, their decision to return.
FrontLogix is here to help you acquire new customers and entice your existing customers to renew while bringing their friends along.
We provide customized support to help you capture more leads and improve conversion rates. We genuinely care about your customer's feedback, and exceeding CSAT is at the heart of everything we do. While keeping your customers happy, we aim to continue lowering your TCO so you can meet all of your business needs.
Your customers expect
seamless multichannel 24/7 support
Frontlogix provides the people, the knowledge, the technology and the
experience to help you match the customers needs
increased customer spending
service level with less people
Increase your brand's visibility and customer loyalty
We take the utmost care in designing customer support teams for our clients. We start with your individual needs and build a strategy that fits your goals and outcomes.
Only the top 20% of applicants make it onto our team, and once there, we train them extensively to internalize your identity, mission, vision, and values. We track team and individual performance to ensure our team provides your customers with the best customer service. 
Combining our knowledge, experience, and skill-set with passion, creativity, and technology, we can create an exceptional CX, increase your brand visibility, and grow your customer loyalty.
Improve experiences at every touchpoint
Mapping the customer journey –

We'll help you define the problem, the pain points, the ideal customer, and the preferred solutions.

Brand awareness –

We'll provide researched content (reports, white papers, and case studies) on positioning and how customers can learn about your brand.

Customer-centric information –

We'll create content that customers find engaging and relevant.

Website visits –

We provide outstanding chat support.

CX Specialists –

24/7 agent support at your disposal, covering many different time zones and languages.

Upselling / cross-selling –

We'll consult on how you can grow your business with out-of-the-box ideas.

Purchase support –

We offer agent and automation support in the purchase process.

Post-purchase support –

Trained CX representatives that know your customers and products.

Keeping the customers in the funnel –

We offer follow-up messaging and analysis through review gathering, NPS scoring, and customer satisfaction monitoring.
Contact center operations
Do the following issues apply to your company? Are you: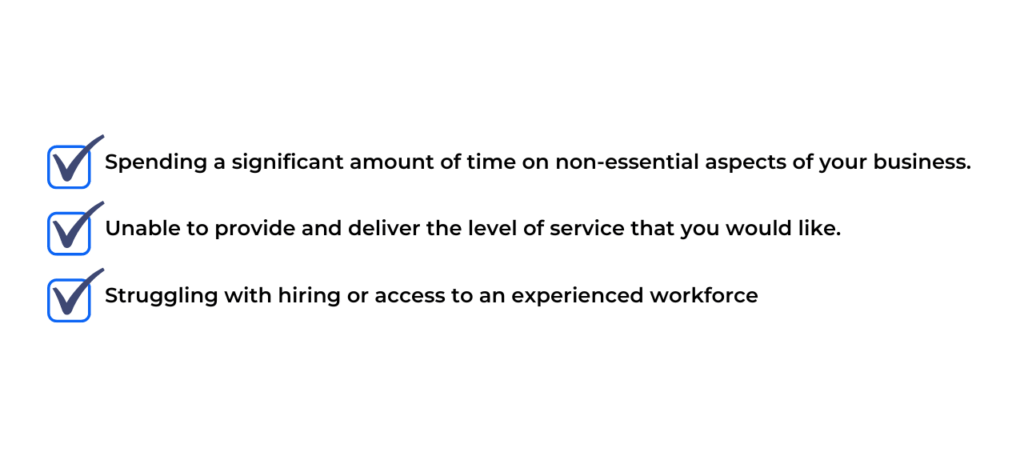 If you've checked "yes" on all those statements, you need help improving some of your business operations. Luckily, FrontLogix enhances every step of the customer journey through omnichannel communication. We meet customers where they are at a lower cost than doing it yourself!

With FrontLogix's results-based outsourcing solutions, you'll have access to a great talent pool, superior contact center operations, improved digital customer experience, and everything you need to improve your CX and grow your business.
Instead of measuring call volume, we always calculate the number of successful customer outcomes we've provided for our clients!